Last Updated: 10 November 2022
The name of the font that looks most like the one used in the official Corona beer logo is Ancient by leading typeface designer Jorge Paulino Dzul Koyoc.
Ancient is a font that is classified as Free For Personal Use. Furthermore, it's a font designed using the Gothic or Old English style of typography. It portrays a feeling of being regal, and grandiosity.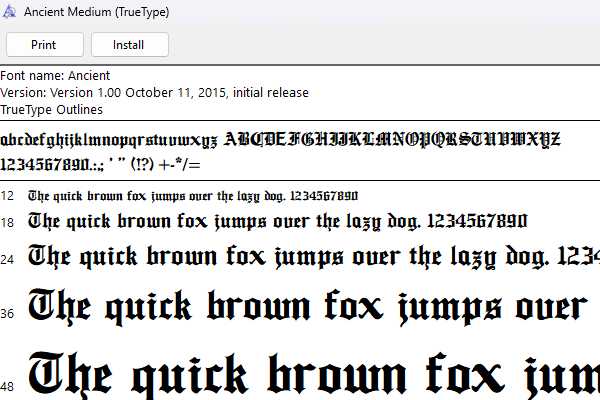 To view more details about this font, you can head over to the Acient font home page, where you can view the full character map, as well as additional info from the original font author. Using this free Corona font alternative you will be able to create your very own replica logo of this iconic Mexican beverage. Alternatively, to get a free copy of this font right now, simply click on the big green Download button below, to dowload it to your local computer.
About the Corona beer brand and logo
Corona beer is one of Mexico's best-known exports, and has remained the top-selling imported drink in the US for decades after its first introduction to the American market in 1981. The brand's original classic beer, the Corona Extra, was first brewed in Mexico City in 1925 and the brand still insists on brewing all of its beer in Mexico before exporting the pale-golden product to 120 countries around the world. The Corona brand was valued at $8 billion in 2020, making it the most valuable beer brand in the world. Off the back of all of this commercial success, the Corona logo and typeface is perhaps one of the most recognisable text-based logos in the world today.
Corona font Generator Tool
Want to test drive the Ancient logo without first installing it on your computer? Easy! Just use our Corona font generator tool below (which uses the Ancient ttf typeface) to create an Corona beer inspired image custom designed using your preferred font size and colors. So what are you waiting for? Let's get started below ...
---
Categories: Drink Fonts , Famous Fonts