Last Updated: 01 November 2022
The font that has been used in the Guiness beer logo since 1991 is a custom typeface by the name of Design Group Hobbs. The logo was redesigned again in 1997 and the font updated to be named Unified Hobbsian. In 2005 futher changes were made and a new logo was produced, however this time there was no font created and instead a custom hand-drawn wordmark was used instead.
The closest font available that is similar to the current Guiness logo is a font by the name of Agenda URW Light. Click on the link below to download yourself a copy. Please note, this font is licensed for Personal Use only.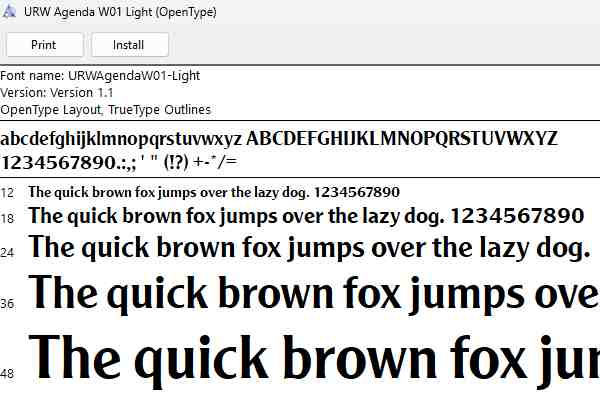 About Guinness
The best-selling alcoholic drink in Ireland is none other than the dark Irish dry stout Guinness. This alcoholic beverage has come a long way since it was first made in Dublin, Ireland in 1759. The ingredients and production have changed over the centuries and have culminated in the creamy and smooth drink we know and love today. Guinness is consumed by people all over the world and it is brewed in almost 50 countries but is most popular and most widely consumed in Ireland, the UK, Nigeria, and the US.
Guinness font Generator Tool
Use our free Guinness font generator tool below to create your own custom design logo or image. Enter your text, select a font, choose a font size, and pick your favorite colors. Hit the Generate button and your logo/image is created and ready to download.
---
Categories: Drink Fonts , Famous Fonts