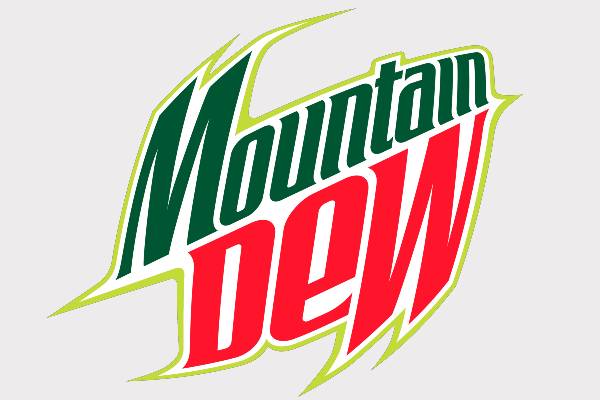 Last Updated: 03 November 2022
Listed below is the official font that is used in the Mountain Dew drink logo.
About the Mountain Dew typeface
Mountain Dew was created in Tennessee in the 1940s as a mixer for whiskey. Its Southern slang came from moonshine, a homemade whiskey. It was first called Mountain Dew White Lightning. This soda gained popularity in the rural Southeast, and by the 1950s, the company had its product throughout the United States. Then they changed it to Mountain Dew in 1964. This carbonated soft drink produced and owned by PepsiCo became a hit with young adults in the 1990s with its witty, outdoor-themed advertising. Its "Do the Dew" campaign has scaled this much-celebrated soda to new heights.
The Mountain Dew font generator is a unique and fun font that perfectly captures the energy and spirit of the soda brand. This font would be perfect for any project that needs a touch of fun and excitement. Inspired by outdoor adventure and extreme sports, this font is ideal for any project that needs an energizing boost. From spirited websites and videos to exciting games and apps, you can use this font generator to help you add some excitement to your project. Plus, it's easy to use where you just type in the text and get immediate Mountain Dew-inspired texts to give your project some fizz. So go ahead, do the Dew with these fonts!
Mountain Dew font Generator Tool
Use our free Mountain Dew font generator tool below to create your own custom design logo or image. Enter your text, select a font, choose a font size, and pick your favorite colors. Hit the Generate button and your logo/image is created and ready to download.
---
Categories: Drink Fonts , Famous Fonts