Last Updated: 04 November 2022
Trebuchet MS is a sans serif font.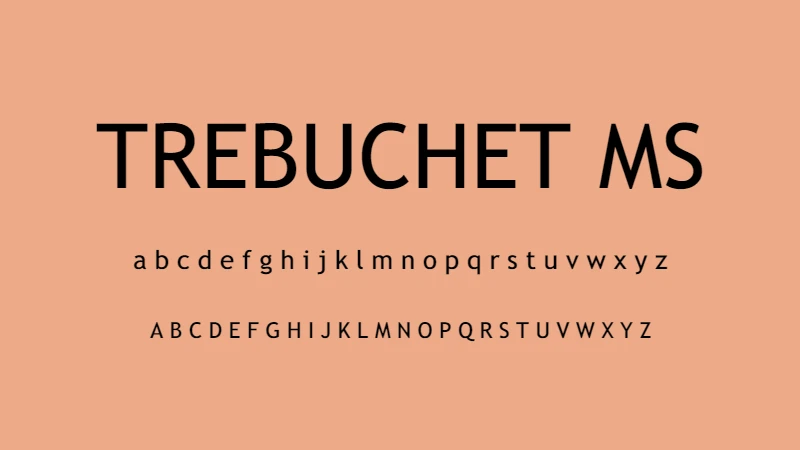 Trebuchet MS font Generator Tool
Use our free Trebuchet MS font generator tool below to create your own custom design logo or image. Enter your text, select a font, choose a font size, and pick your favorite colors. Hit the Generate button and your logo/image is created and ready to download.
---
Categories: Popular