Trebuchet MS is a sans-serif typeface designed by Vincent Connare in 1996, commissioned by Microsoft. The font-family includes variants like italic, bold, and bold italic, broadening its range of applications. The design features a slightly rounded, humanist style that balances readability with an informal tone. Trebuchet MS is versatile, often used in both web and print media for body text and headings; it can be seen in magazines, corporate documents, and advertising material.
There are x4 variants which can be dowloaded together via the link below. The variants included in the Trebuchet font-family are: Regular, Italic, Bold, Bold Italic. All are true type fonts.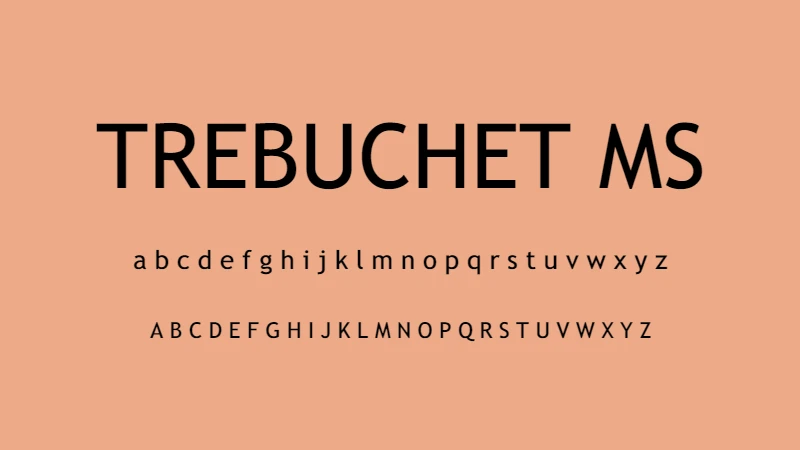 Font Name: Trebuchet MS
License: Home Use Only.
Font Type: Free for personal use.
Format: TTF (True Type Font)
Total Files Included: 4 variants (regular, bold, italic, bold italic)
Trebuchet MS font generator
Use our free Trebuchet MS font generator tool below to create your own custom design logo or image. Enter your text, select a font, choose a font size, and pick your favorite colors. Hit the Generate button and your logo/image is created and ready to download.
---
Categories: Popular , Typography