Last Updated: 18 November 2022
The Wingdings font is a famous typeface that was originally produced by the Microsoft Corporation. Two designers by the names of Kris Holmes and Charles Bigelow are credited as being the font authors of Wingdings. It has been included in all of their operating systems since since it's initial release in 1992. It comes in a True Type Font (TTF) format, and includes more than 50 different dingbats. Some of the most popular dingbat glyphs included in the Wingdings font include: scissors, pencil, bell, book, reading glasses, telephone, email, arrows, smiley faces, as well as several different hand gestures. An interesting fact is that this typeface was originally named 'Lucida Icons, Arrows, and Stars', before being renamed as 'Microsoft Wingdings' in 1992. There have been x3 different versions of the Wingdings font released over the years, these are discussed below.
If you would like to download all three different Wingdings versions, please refer to the free download button below.
Wingdings Chart
Below is the Wingdings chart showing all of the different character glyphs. Feel free to download this handy Wingdings Cheat Sheet and use it whenever you need to find your favorite wingdings icon. To download it, simply Right + Click on the image below and select the 'Save Image As' option.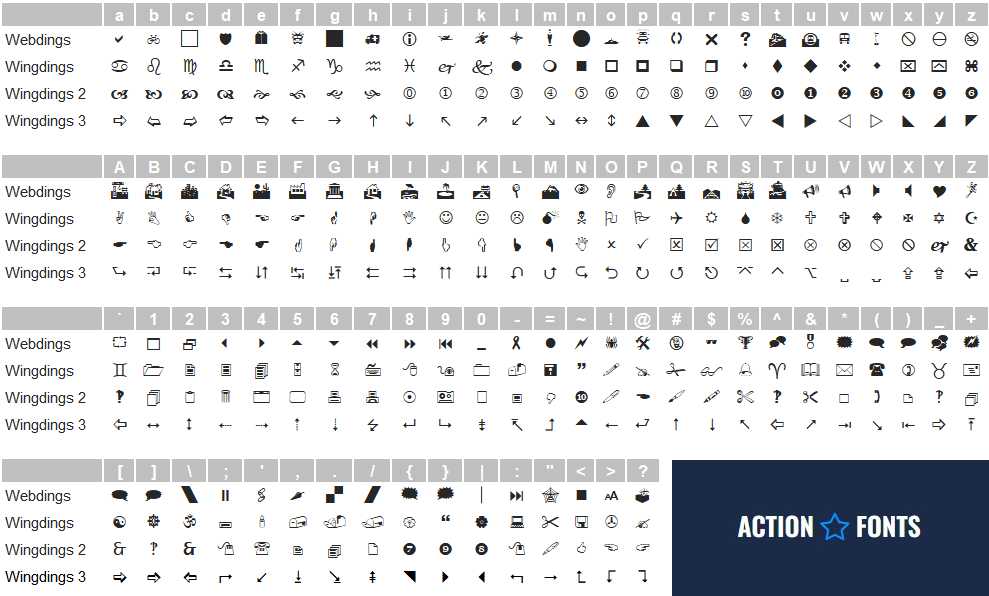 Wingdings Version 1
This was the very first version of Wingdings and was included as part of the Microsoft 3.1 operating system. It continued to be shipped with all of their computers up until the release of Windows Vista in 2008. You can use the Wingdings chart below to translate keyboard strokes to the dingbat glyph outputs: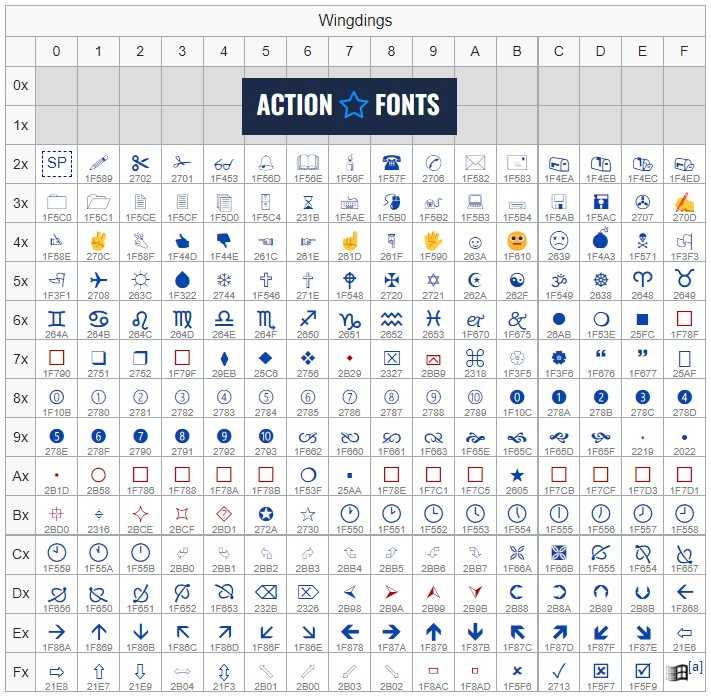 Wingdings Version 2
An updated version of Wingdings was released in subsequent years. This iteration of the world's most famous dingbat font featured multiple new geometric shapes – most notably in the form of stars, crosses, squares and diamonds. These shapes were used extensively by web designers of the time as they represented a quick and convenient method to include common design elements in their graphic design projects.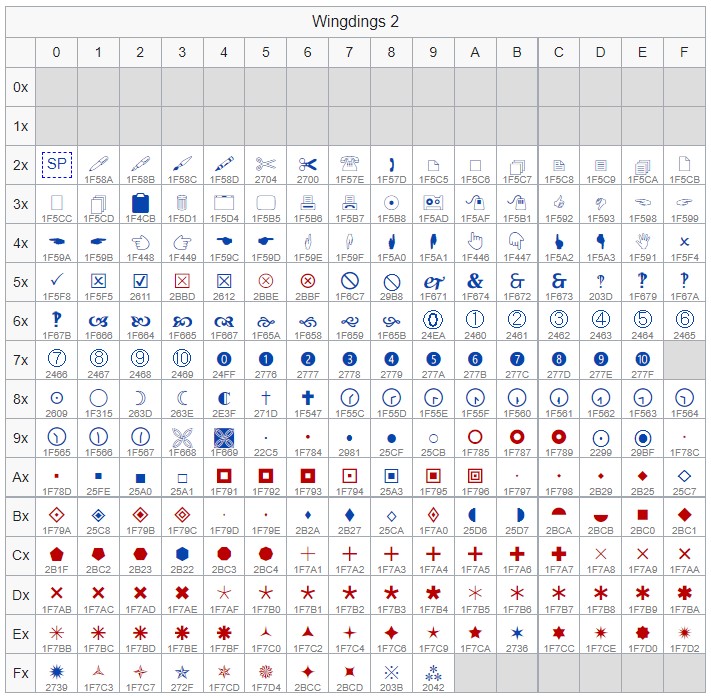 Wingdings Version 3
The most recent version of the Wingdings font includes a large update to the suite of arrow dingbat glyphs. Version 3 included more than 100 different arrow shapes and designs.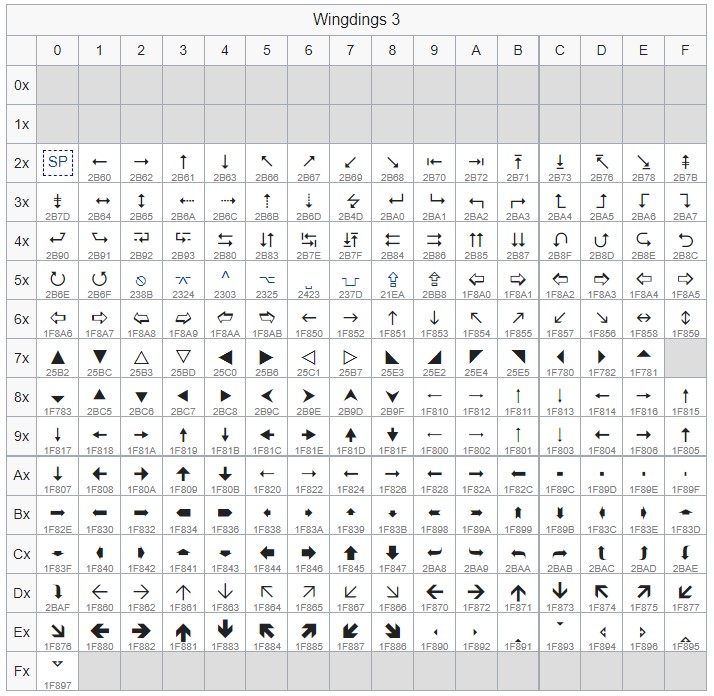 Download Wingdings font
Click on the download button below to grab your free copy of this famous and always popular Wingdings font:
Wingdings font Generator Tool
Use our free Wingdings font generator tool below to create your own custom design logo or image. Enter your text, select a font, choose a font size, and pick your favorite colors. Hit the Generate button and your logo/image is created and ready to download.
---
Categories: Featured , Technology Fonts