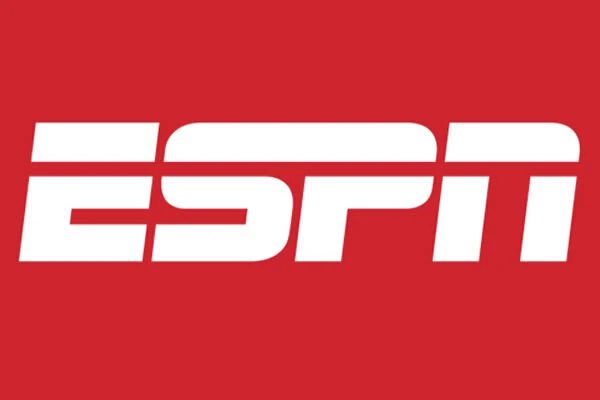 Last Updated: 02 November 2022
The name of the font used in the ESPN logo is ESP by Nick A. Lynch.
This free font is an almost exact replica of the striking white on red ESPN logo and typeface. It's a very simple and yet classic looking font, that is easily recognisable all around the world. You can view further details on this ESPN font replica by checking out this page on our website. It comes with a Shareware license, which means that you are free to use it for any personal use. If you'd like to use it for any commercial use, please contact the font author directly. To download your own free copy, simply click on the green Download button below:
About ESPN
ESPN is one of the world's most in-demand sports broadcasting networks. Owned by Disney and Hearst Communications, the cable channel was launched in 1979. By 1983, ESPN has already been distributing sports programming to networks outside the United States. ESPN is now a $50 billion franchise that also includes a radio sports network, additional cable networks, streaming services, a magazine, and even sports-inspired restaurants. ESPN's live sports telecasts, pre-game shows, sports highlights, and other programs are broadcasted in 200 countries.
ESPN font Generator Tool
Use our free ESPN font generator tool below to create your own custom design logo or image. Enter your text, select a font, choose a font size, and pick your favorite colors. Hit the Generate button and your logo/image is created and ready to download.
---
Categories: Famous Fonts , TV Show Fonts